Double Helping Weekend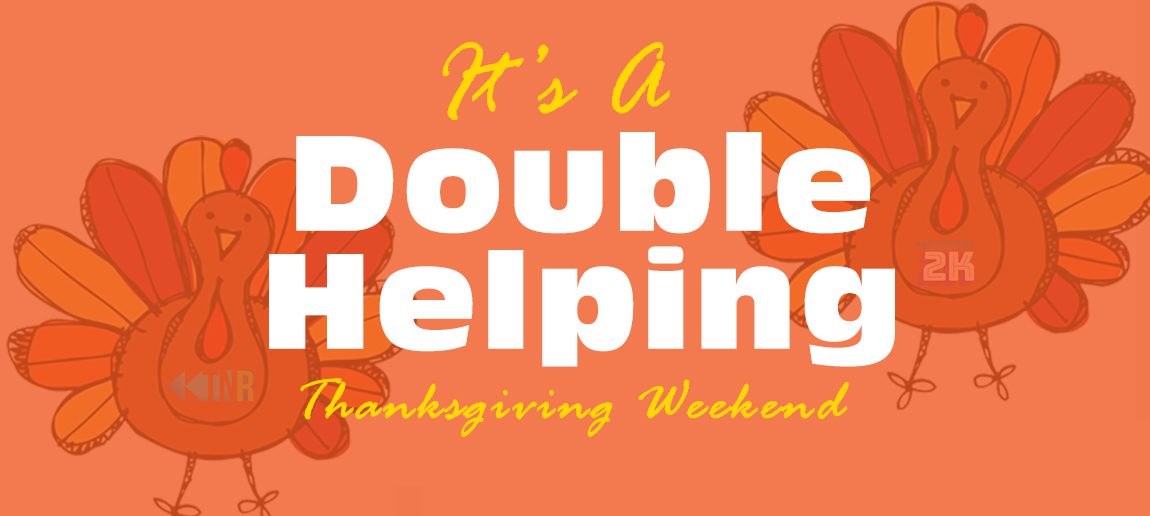 Thanksgiving is one of theeeeeeeeeeee BEST times of the year; family, food, vacation time, food, holiday shopping…then some more food…
…then a little more food.
(You get the idea.)
So if we're serving up all this great food, with at least double helpings every time we do, why don't we enjoy a double helping of THROWBACKS all weekend too!
Join us on Throwback Nation Radio AND Throwback 2K for double helpings of your FAVORITE artists all weekend.  If you're into the '80s and '90s on Throwback Nation, that means double helpings of Journey, Madonna, Whitney, Hall and Oates, Mariah, and MANY more!  If the hits of the early 2000s are more your style, come on over for at least two from Britney, Usher, Fall Out Boy, and those 2K artists that are just 2GOOD not to have two of.