Thriller Cover To Cover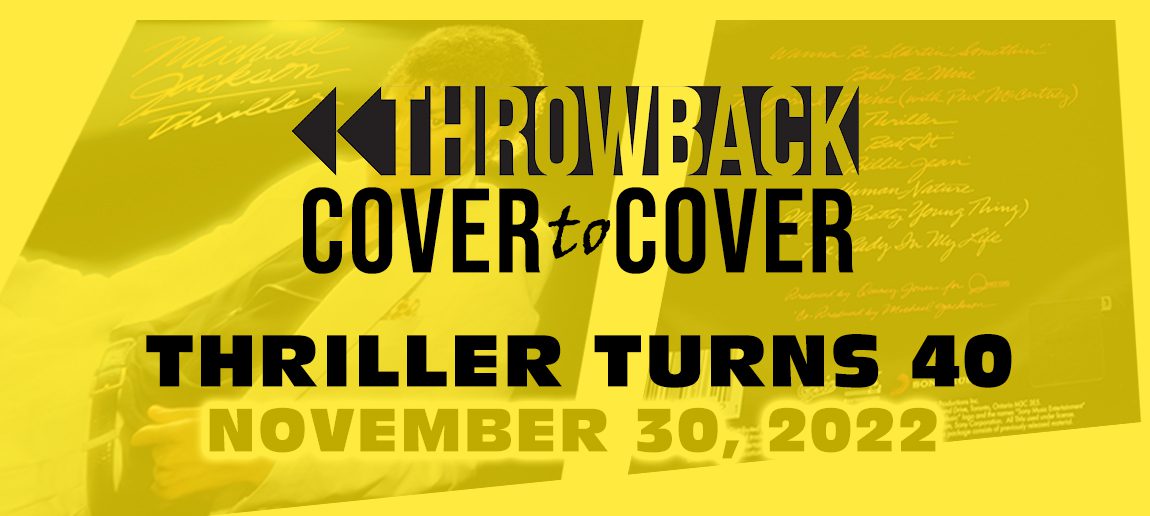 With over 70 MILLION copies, it's the biggest selling album of ALL TIME.
Of the nine tracks, SEVEN hit the made the charts, two hit number one, and the others circled the top 40 charts for almost 18 months.
And now, that amazing accomplishment is 40 YEARS OLD!
If you missed it, Tony Lorino from Throwback Nation Radio and Joe Cortese from Retro Pop Reunion teamed up for a SPECIAL PRESENTATION of "Thriller: Cover To Cover" on November 30, 2022.  Not only did we enjoy all the amazing songs, but we learned why Paul McCartney will always associate Christmas Day with Michael Jackson; who Michael fought with over the title of "Billie Jean," and which OTHER two members of the Jackson family have a rather unique cameo on the album!
Listen back to the podcast here, and if you're a Spotify Subscriber, listen back with the entire album embedded just like our original broadcast.