Demos

Covid-19 has impacted EVERY business, not just radio stations.  But sometimes the things we've done to our radio stations that are SUPPOSED to be band-aids during a tough time become permanent.  As we are starting to see a light at the end of the tunnel, it's important to rip those band-aids off, and you should do it NOW.  Watch below, and it'll make perfect sense.
When you're ready to rip off the band-aids and make a change for the better, take a fresh listen to Throwback Nation Radio.
Here's what your station COULD sound like…
Here's the info you'll need to make it happen…
AVAILABILITY: 7 nights per week, available in Monday-Friday, Monday-Sunday, Saturday only, Sunday only, or a combination thereof.
LENGTH: 5 hours
SEGMENTS: 4 per hour
TARGET DEMO: Adults 25-54, super-serving A40-54.
FORMATS: Classic Hits and Adult Hits (Primary), Adult Contemporary and Hot AC (Secondary)
SAMPLE PLAYLIST
SAMPLE CLOCK
Here's how to reach out for more info…
After all…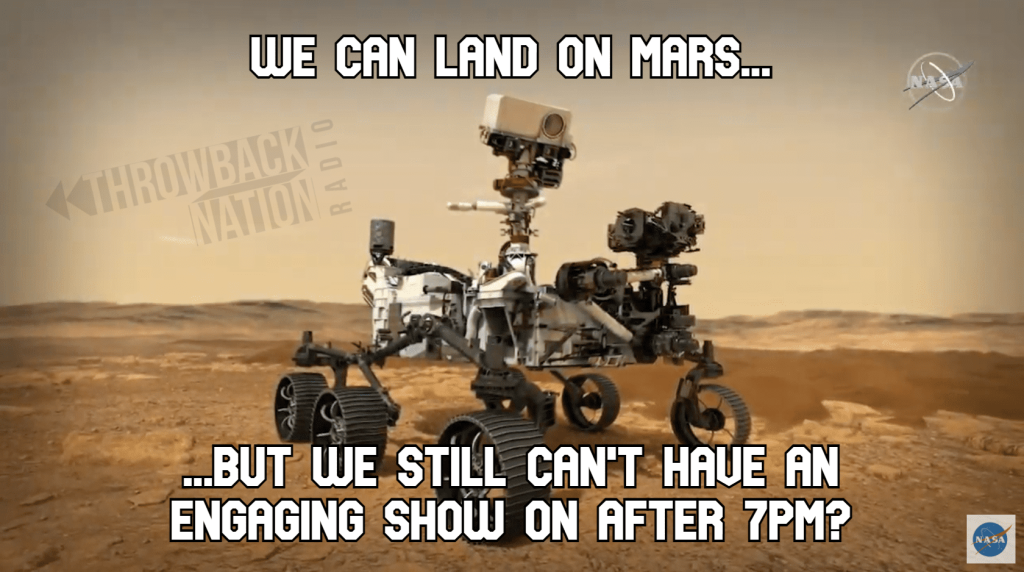 Now, you can!
Engaging radio that give you a better product on the air.
Engaging radio that gives you a product on your social media and website.
Engaging radio that helps you build sponsorships and MAKE MORE MONEY.
Sounds like a no-brainer!
Let's connect soon – and get started on making the rest of 2021 your best year yet!