Throwback 2K

America's FIRST Weekly Tribute to the Early Hits of the 2000s.
We've had destinations for music from the 70s, the 80s, even the 90s… and there are CERTAINLY plenty of destinations for the music of today… but what about the Throwbacks we REALLY love to turn up? You know, the songs of the early 2000s from Usher, Britney Spears, Fall Out Boy, N'Sync, and Rihanna? The songs that made up the first playlist on our iPods; we played at our college graduation, and we STILL love today?
Finally… they're back!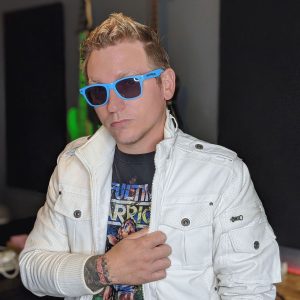 Throwback 2K with Chris Cruise has you covered, with a weekly five hour tribute to the early 2000s! Songs, requests, contests, and engagement you won't find anywhere else – because you won't find a SHOW like this anywhere else! Chris will debut on over 20 major, large, and medium market stations across the U.S. in January 2021. Reserve Throwback 2K for your market…before your competitors realize how FETCH it's going to be and snatch it first.
And yes, FETCH is going to happen.
Show Basics
AVAILABILITY: One shift per weekend, available to run 6a-Midnight on Friday, Saturday, or Sunday.
LENGTH: 5 hours
SEGMENTS: 4 per hour
TARGET DEMO: Adults 25-54, super-serving A25-39.
FORMATS: Hot AC and Top 40 (Primary), Adult Contemporary and Adult Hits (Secondary)
SAMPLE PLAYLIST
SAMPLE CLOCK
Demo
As Chris builds out our social media following, he'll be ALL ABOARD in helping YOUR brand with helpful tips and tricks along the way too. After all, your demo who LOVES these songs LOVES their social presence – and we'll be here to help you engage and turn THEM into YOUR FANS!
LET'S GO and kick off 2021 with a new brand of Throwbacks you are gonna LOVE. Reach out for a hassle-free consultation at info@throwbacknationradio.com, call 414-841-3243, or fill out the form below.