Throwback Nation Radio's CONCERT or CASH!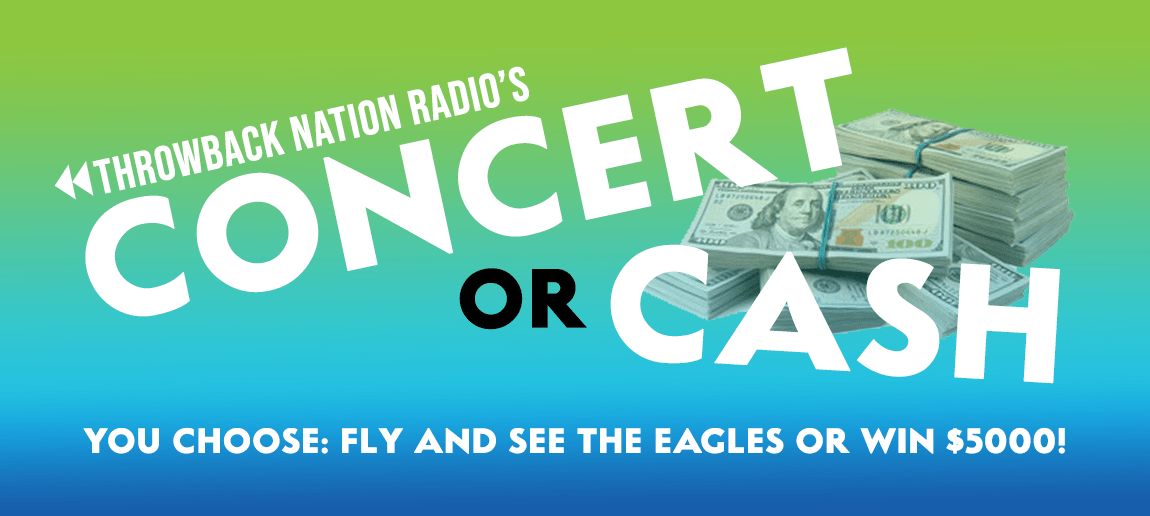 As soon as we heard The Eagles would be wrapping up their touring with "The Long Goodbye" tour later this year, we at Throwback Nation Radio knew that sending YOU to one of their tour dates would be AWESOME.  And, with everything going on in the world – and with Halloween and then the holidays on the horizon – we knew that a lot of YOU could use some extra cash.
So this year, we're giving you a choice.  It's a hard decision – but you win either way.  Will you pick The Concert…OR THE CASH!?!?!
To enter, just listen every night on Throwback Nation Radio right at the beginning of the show.  When you hear us announce the "CONCERT OR CASH" song, enter it below.  You'll be instantly entered to win tickets, plus air transportation, hotel, and spending cash to see The Eagles this November… OR $5,000 cash!
ENTER BELOW!
Thank YOU for listening to Throwback Nation Radio each night – and good luck!
For specific rules to this contest, click here.  For Throwback Nation Radio's general contest rules, click here.