Happy birthday to Macaulay Culkin today! He was one of the most successful child actors of the 1990s – in fact, he was 2nd on VH1's list of the 100 Greatest Kid-Stars. Of course, he's best known as Kevin McAllister from the Home Alone movies. He was so successful at such a young age that Culkin "retired" in 1994 at the age of 14.
He's lived a pretty private life since then, although in 2003 he got back into acting with a guest appearance on Will & Grace. He's done a few other movies, played in a band called The Pizza Underground, and started a comedy website and podcast called Bunny Ears. In 2021, he had a bit of an acting resurgence with a starring role on American Horror Story: Double Feature. 
Culkin is engaged to actress Brenda Song, and they have two children together. He occasionally posts on Instagram under the handle @culkamania.
Although Culkin's most popular roles were in the two Home Alone movies, we can't forget about his other films! Take a look at these – have you seen them all?
The Pagemaster (1994)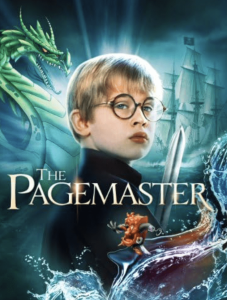 A cowardly boy, who buries himself in accident statistics, enters a library to escape a storm, only to be transformed into an animated illustration by the Pagemaster. He has to work through obstacles from classic books to return to real-life.
Uncle Buck (1989) 
Laid back commitment-phobe Buck babysits his brother's rebellious teenage daughter and her cute younger brother and sister. This was Culkin's first movie role.
My Girl (1991)
A young girl on the threshold of her teen years finds her life turning upside down when she is accompanied by an unlikely friend… who meets an untimely end. If you don't cry at the end of this movie, you're made of stone!
Richie Rich (1994)
A rich young boy finds his family the target of an inside job, and must use his cunning to save them.
The Good Son (1993)
A young boy stays with his aunt and uncle and becomes friends with his cousin, a boy of the same age who shows increasing signs of violent and psychopathic behavior. This is a much different role for Culkin – and he plays 'creepy kid' really well!